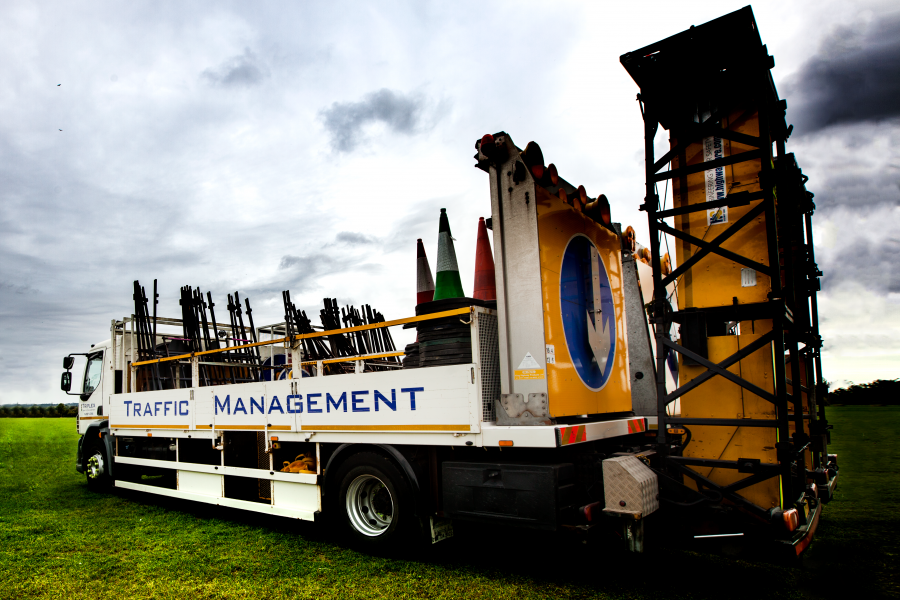 For over four decades Triplex Traffic Management have been keeping road users and pedestrians safe. We have always ensured that consistency, transparency and above all else safety are reflected in our works. As a company we guarantee all our employees are Lantra Sector Schemes 12A, 12B and 12D accredited as well as trained to meet the standards set out in the New Roads and Street Works Act 1991. Ultimately, allowing our operatives to safely and consistently manage works on both rural and urban roads as well as high speed dual carriageways and motorways.
Over the last year we have made significant advances in how we document our work on site. Our desire to go "paperless" had a twofold effect, by minimising our paper consumption we eliminated wastage, reducing cost and impact on the environment. Secondly and just as importantly, by digitising our documentation we ensured that all our works remain consistent. The app itself requires operatives to complete a digitised RAMS document, acquire photographs, complete an equipment checklist and sign off their work. This enables those at the office to instantly access a semi-live report of the job, quality check their work and provide any feedback or solve any issues that may be present at the time. This innovation not only guarantees a high standard of work, it also ensures that any challenges we may encounter are swiftly overcome in a timeframe that is arguably one of the best response times in the industry.
We operate 24 hours a day, 365 days a year – guaranteeing all client demands are met, no matter the time or day.
Below are the services we provide:
Temporary Traffic Signals
Temporary Pedestrian Crossing
Road Closures & Diversions
High Speed Lane Closures
Low Speed Lane Closures
Tower Lights
Footpath Closures
Bus Stop Suspensions
Letter Drops
No Parking Cones
Variable Messaging Signs
Surveys & Site Meetings
CAD Drawing
Planning
TSRGD Signage
Stop & Go
Give & Take
Contra Flows
Established in 1978 near Brentwood Essex, Triplex began its early life working in the water jetting industry, supporting bridge, dock and drainage works in Essex and London. Come the 1980's, the grassroots of traffic management began to take seed, although at this time it was simply referred to as "road works." During the mid-90's Triplex's soul focus was Traffic Management & Coring, and it remains so to this very day.
At Triplex Traffic Management we value quality, safety and respect. Our task is to unite the skills and attributes of our workforce with the promise to provide a professional, safe and quality level of service. We are strongly committed to reducing our carbon footprint and overall impact on the environment by ensuring that our environmental policies are both comprehensive and proactive.
Over the decades, quality customer service has been at the forefront of our business strategy. We ensure that our clients, old or new, receive the same level of quality, professionalism and safety throughout our service.
Reach out with any questions you have
Our offices
Unit 6 Codham Hall, Great Warley,
Brentwood, Essex, CM13 3FB
Call us directly
Contact email